Do you wanna learn how to become a wedding singer and fill the event with joy and love for the lovers? Are you trying to be a good wedding singer and looking for tips and tricks?
If you have these questions in your mind, then you are at the right place because, in this article, you will get to know all the important tips and tricks that you need as a wedding singer.
Wedding singing is just like adding love and happiness through your voice in an event and it is the most important as well as challenging task. You should have great vocals and a strong voice so you can stand alone easily.
Wedding singers so not only perform at weddings but also act as the master of the ceremonies and guiding the guests, so you should be completing these roles as well.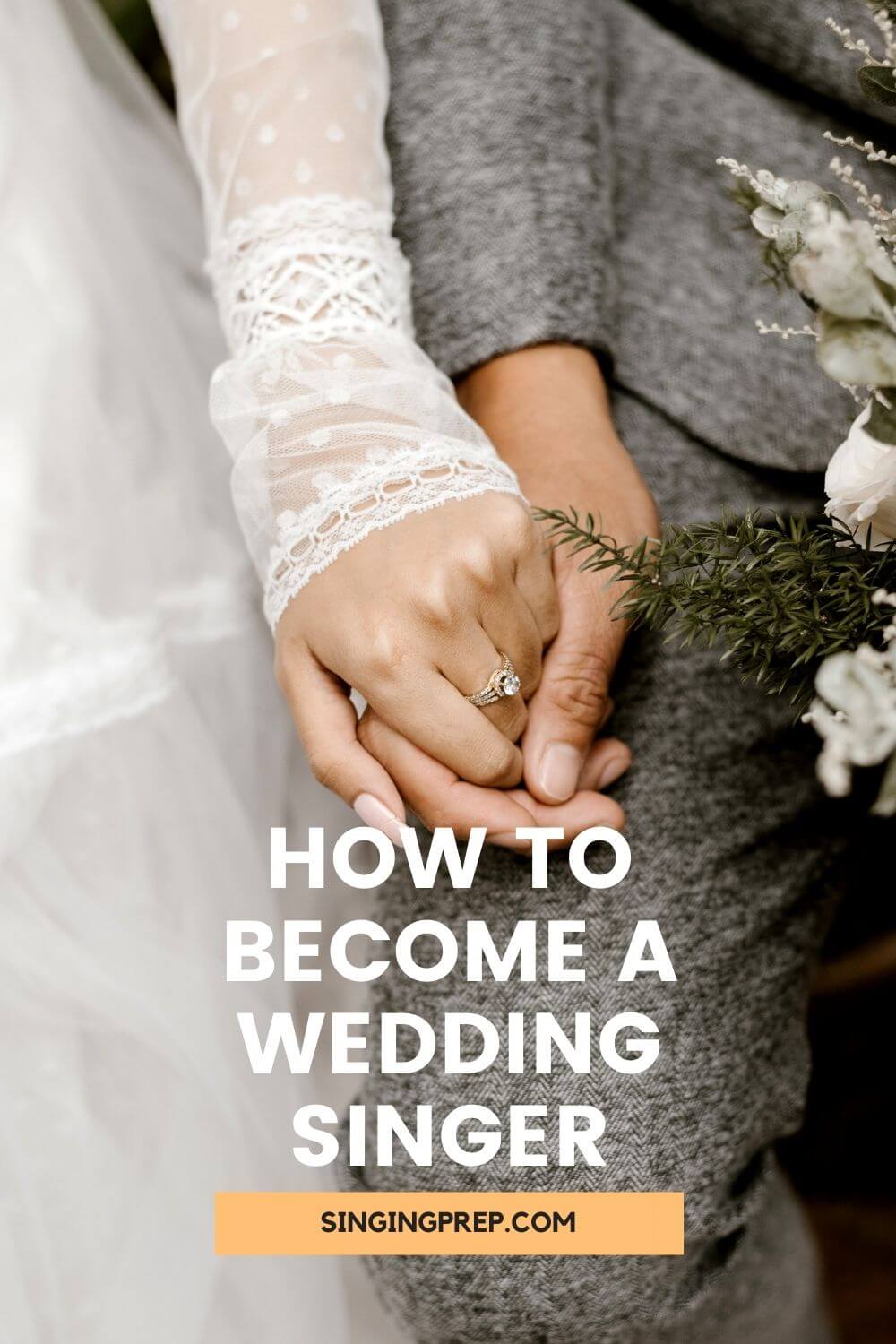 Important things to know as a wedding singer:
The following are some important points and practices that you have to keep in your mind before you are going to a wedding for singing or you are preparing yourself for the wedding singing.
Wedding day songs:
You should know all the romantic and love songs and make sure that you have prepared them before going to a wedding. Couples and guests always request to sing the song of their choice.
Being a wedding singer, you must practice all the usual and unusual songs that you have not practiced before. You will be singing pop songs, love anthems, ballads, etc. Also, the old school people will request you to sing a mixture of classic songs so they can get back to their time.
Wedding singer training:
Being a wedding singer, it is not necessary to have proper training. Even if you lack in having proper vocal skills, musical background and vocal lessons will be enough. Singing at a wedding is very different from recording the song in a studio as in the studio, all the mistakes are removed with the help of software.
If you are getting vocal training, it will be great for you because you will get to know all the vocal techniques to harness your talent and it will also open many gates of opportunities for you.
If you wanna improve your singing and to get professional advice from a professional singer, click here.
Check out some of the most incredible testimonials from people that tried Singorama and improved their singing: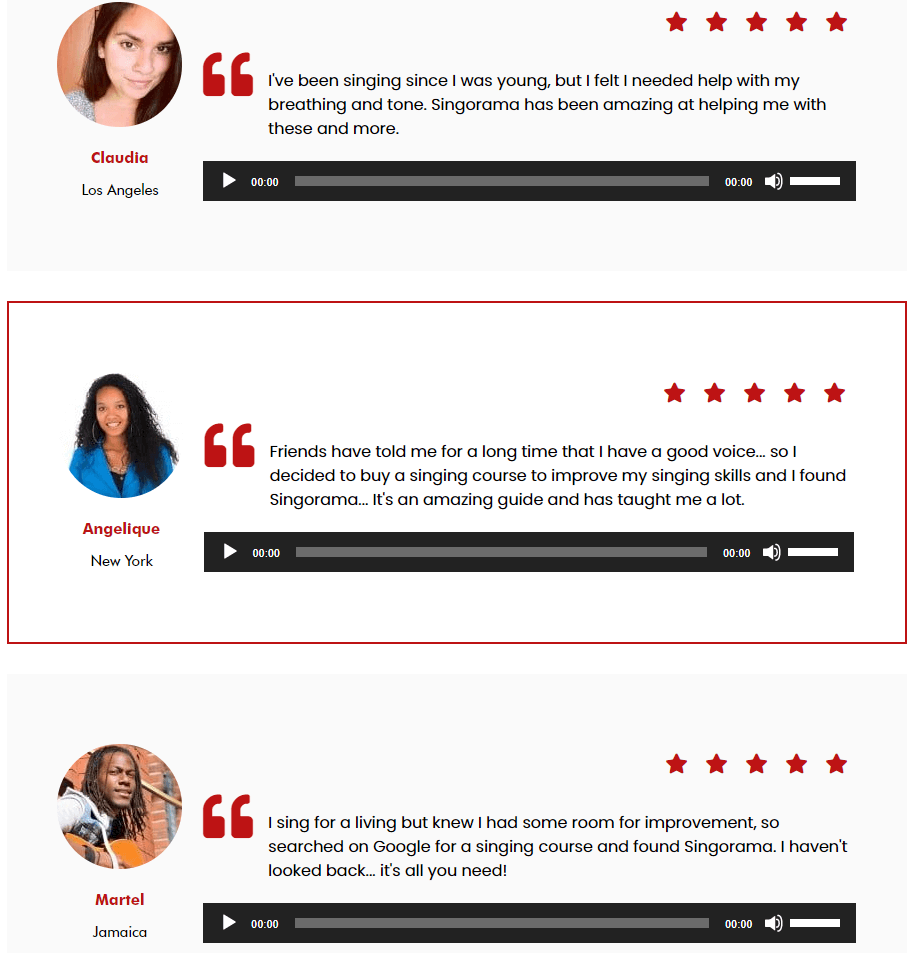 You get a 60-day money-back guarantee on 100% of the money you pay, and you get a 75% discount which makes this deal a one-time offer, so don't wait and get a discount by clicking here.
How to find gigs:
You have to work a lot if you are finding gigs as a wedding singer. If you are well established in your work, then all the customers will come towards you. You have to make as many references so you can reach a larger number of clients.
You have to make a proper demo consisting of audio and video, that you can show to your clients. You have to show the songs that show you range, such as hymns, love songs, wedding songs, and dancing songs in your demo.
Make sure you are preparing the demo in every available format such as CDs, online files, downloadable files, etc. In the end, make a website or a streaming application and upload all your work including your demo, photos, audio as well as your contact information.
Once you have played in a few weddings, make sure you publish your work and advertisements in the wedding section of a local and targeted newspaper.
If you do not have enough resources, you can just look at the local publications and see what people like and dislike. The last and the most important part of finding gigs for a wedding is to do a partnership with a wedding planner firm.
Usually, they recommend the singers to the clients and collaborate. You can also contact the local wedding planners, book your appointments, present your demo and discuss further things with them.
Get yourself prepared for any chance:
You have to keep in your mind that you should be prepared to sing on the most important day for couples. You have to practice fine-tuning a lot. You can be booked for a complete day or a series of events. So, make sure that you are practicing and remembering all the lyrics. If you are worried about any unwanted happening or vocal issues, you can take care of the following things:
You can go for vocal rest.
You can cut down on cigarettes.
You can reduce your alcohol intake and make sure that you are hydrated so drink a lot of water.
You should go to the wedding place to check everything and place your equipment before the event and before everyone comes. It will help you to place your equipment in proper places and check the sound system as well as the mic system. It will save you from any delays.
You should also know that loud sounds are very discouraging at weddings because it interrupts people's talk with each other. The sound you are making should be a blend and relaxing so it gives everyone a calm and comfortable vibe.
Avoiding the risks:
You must avoid all the unnecessary risks like putting the things to be done on the day of the event. You should be at the event before everyone. You have to keep track of the journey and timings because it is you who is going to make the event.
You have to keep in this mind that you are going to perform on someone's biggest day. Make sure that you have placed all the wires of the equipment backstage or away from the sitting place so everyone can walk and move easily. You do not have to give any chance to the customer so that they complain about you because always one customer leads to more customers.
Conclusion: How to become a wedding singer
You have read all the important points and things that are required for a wedding singer. You can get everything if you are sincere with your work.
To be a successful singer, it is more important than how you behave and how you carry things rather than how well you sing. You have to be motivated and one day you will be the best wedding singer in the whole town.